Versatile Use
This 4 in 1 baby diaper bag is essential for every parent. It can be used as a travel bed, a diaper pad, a stroller organizer, a spacious internal space and a travel cradle. With a convenient pocket, more things can be accommodated in a stylish schoolbag.
Change your baby out of sight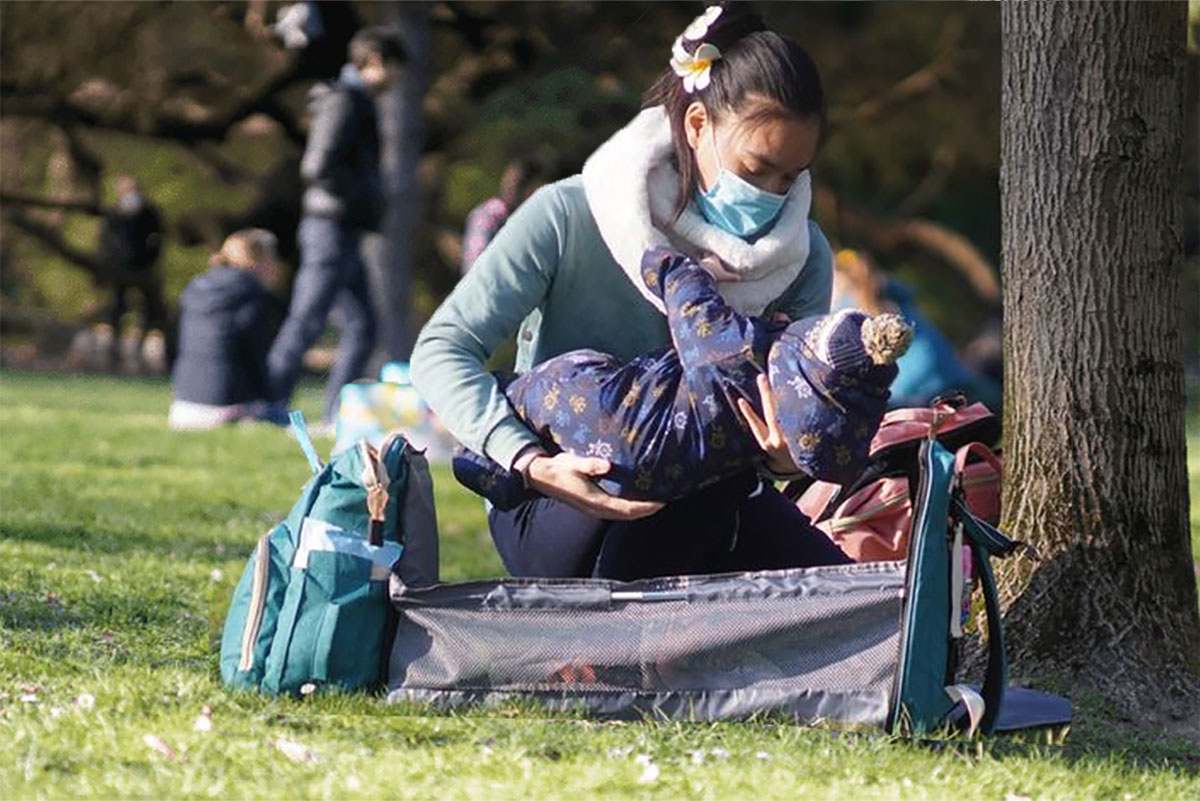 Change your baby anywhere and anytime, out of sight and safe. The walls prevent your new one from moving which is more pleasant to handle. And you have more discretion rather than changing your child on a simple changing mat.
No more back pain, hang your bag on the stroller!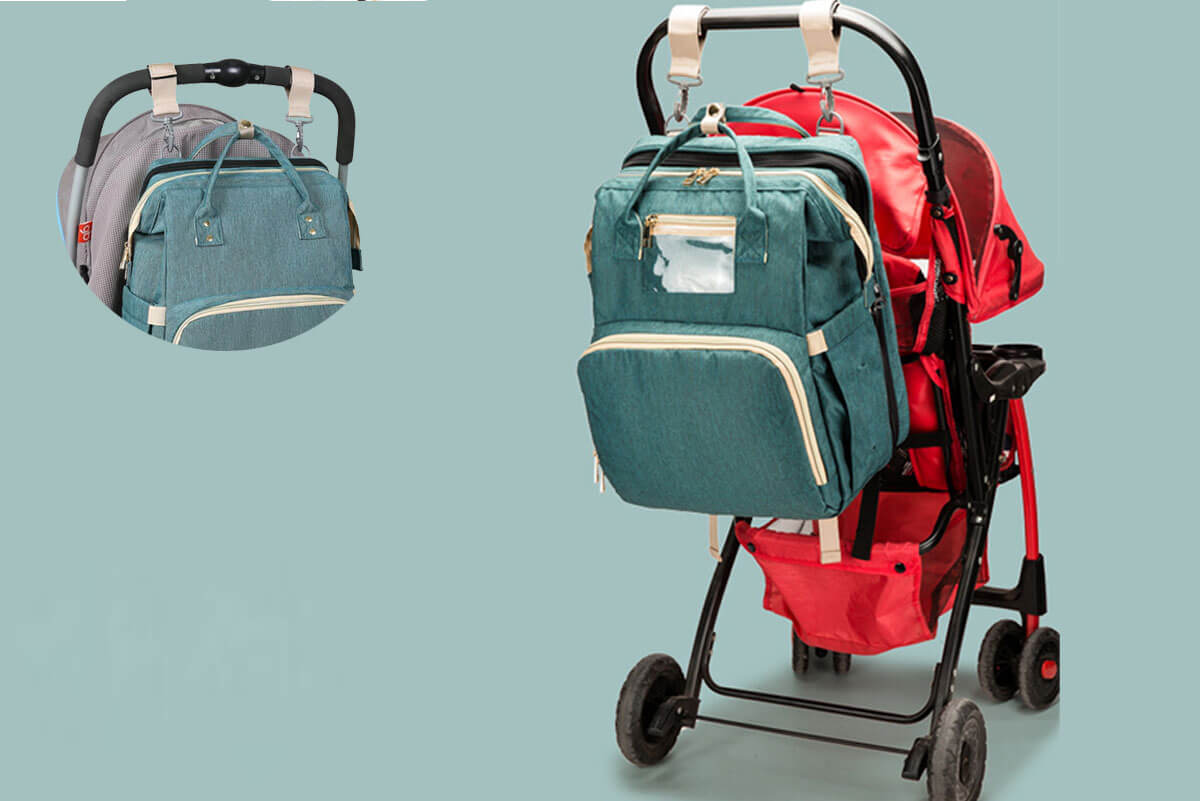 Thanks to its hooks (included with the bag), it can be hung directly on the stroller in order to avoid carrying it. You just have to push everything and enjoy your walks outside. What lighten you up to go out, practical right?
Store all your stuff easily
With its 18 storage spaces, nothing is put aside! Whether it's baby's things with their bottles, their pacifier, their meals, their clothes but also their nappies and wipes or even your personal belongings, it has been designed and studied in such a way that all the essentials fit in there.
Easy to Carry:
Whether you are going for a weekend trip or a seaside holiday during the day, this travel backpack diaper bag is a perfect accessory. It can be easily converted into a baby travel bed and dressing area, so you can easily enjoy your business.
Maximum Comfort:
A relaxed baby backpack provides maximum comfort, and unlike the baby travel cradle, it can be easily converted into a pram storage bag.
Wide Accommodation:
The diaper bag has the maximum storage capacity, which can store bottles, diapers, toys, clothes, rags, and other items needed for babies.
Meet All the Needs:
Ensuring that your baby has everything he needs is your first priority as a parent. This includes choosing the best diaper bag. This convertible portable baby bed provides protection cover for you and your little baby. Quickly and easily meets the changing needs of babies' sleep, feeding and play time.
Specifications:
Name: Multifunctional Baby Diaper Bag
Size: about 42*23*32cm/16.54*9.06*12.60in (due to manual measurement, the size will have 1-3cm tolerance)
Expanded size: about 70*22cm/27.56*8.66in (due to manual measurement, the size will have 1-3cm tolerance).
Accessories: portable mattress
Material: cationic fabric, PVC waterproof layer, pure cotton inner lining, aluminum foil thermal insulation cotton
Packing List: 1*Baby Diaper Bag Bed