Hand touch opens and closes the panel
The product consists of a series of plastic hexagons, which can be connected with magnets and interlocking patterns to form a touch screen wall lamp. Magnets that make up the physical connections between components also allow current to flow from one component to another. With the product's power supply, each component is turned on and off through a capacitive touch sensor. The basic idea of this product is to allow users to convert the internal structure of space into light source. It allows the user to illuminate the path of his contact by simply sliding the surface of the wall. Turn the interior building into canvas and let users use their hands as brushes
Modularization and Touch Induction Lighting
This is a modular touch wall lamp. Use a hexagonal disk to create any structure that suits your needs, then open it and close it when touched.
Establishing Terminal
Each component can be easily connected to a magnet located at the edge of the product. Hexagonal shapes allow these components to be embedded together and provide opportunities for different structures. This process allows users to create lights that meet their needs. Users can buy as many unit lights as possible. Due to the user's physical contact, the wall lamp is turned on and off. Capacitive sensors are used as switches to turn on or off each component when the user's body touches the surface. This design allows users to effectively glide wherever they want or need light. Turn the interior building into canvas and let users use their hands as brushes. At present, you can connect 65 modules in the same power circuit. More testing and development will add it. Large screens can be achieved by isolating contact between different lights.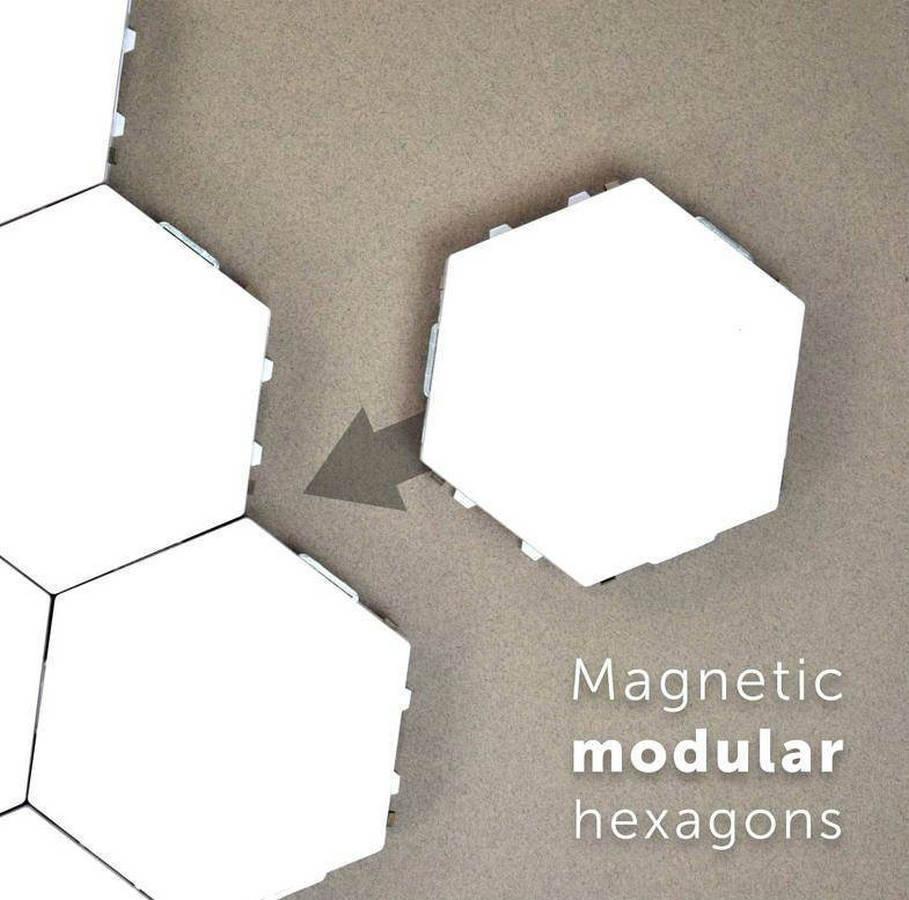 Wall Installation
Only the central unit optical module needs rigid connection, allowing users to move around the other light plates of the unit module to form different shapes. We tried a variety of methods, the best solution is to choose nails or only through the back of the mat. The nail is the most reliable connector, and the product will provide a template for placing it. If nails such as glass or tile cannot be used on the surface to be installed, stickers can be used instead of nail connections or in addition to nail connections.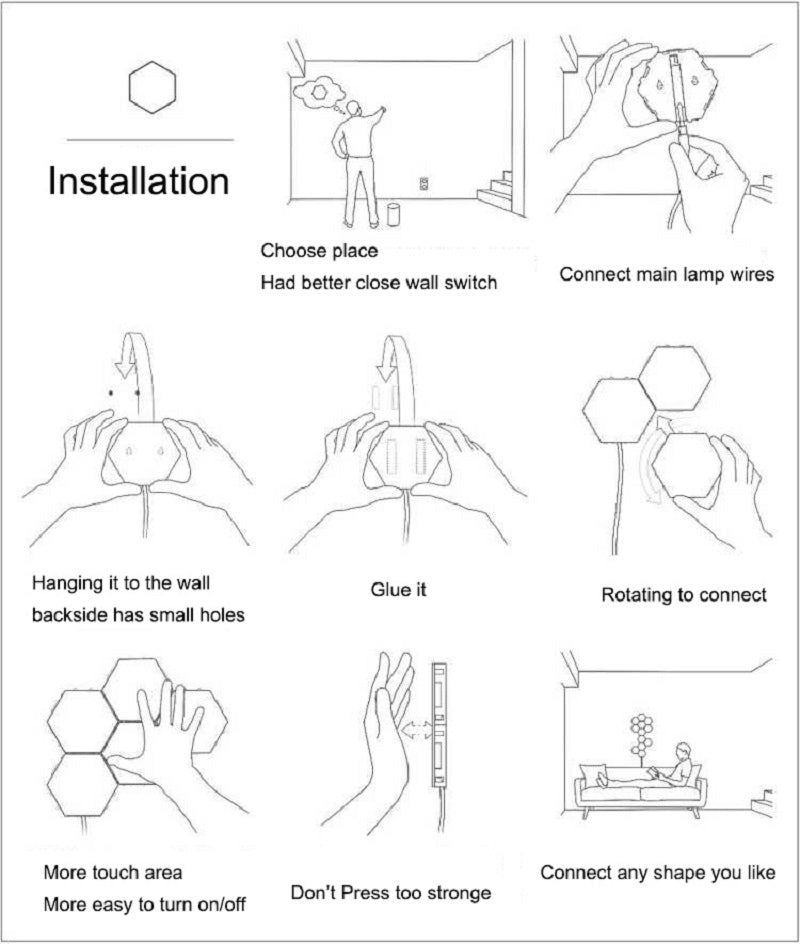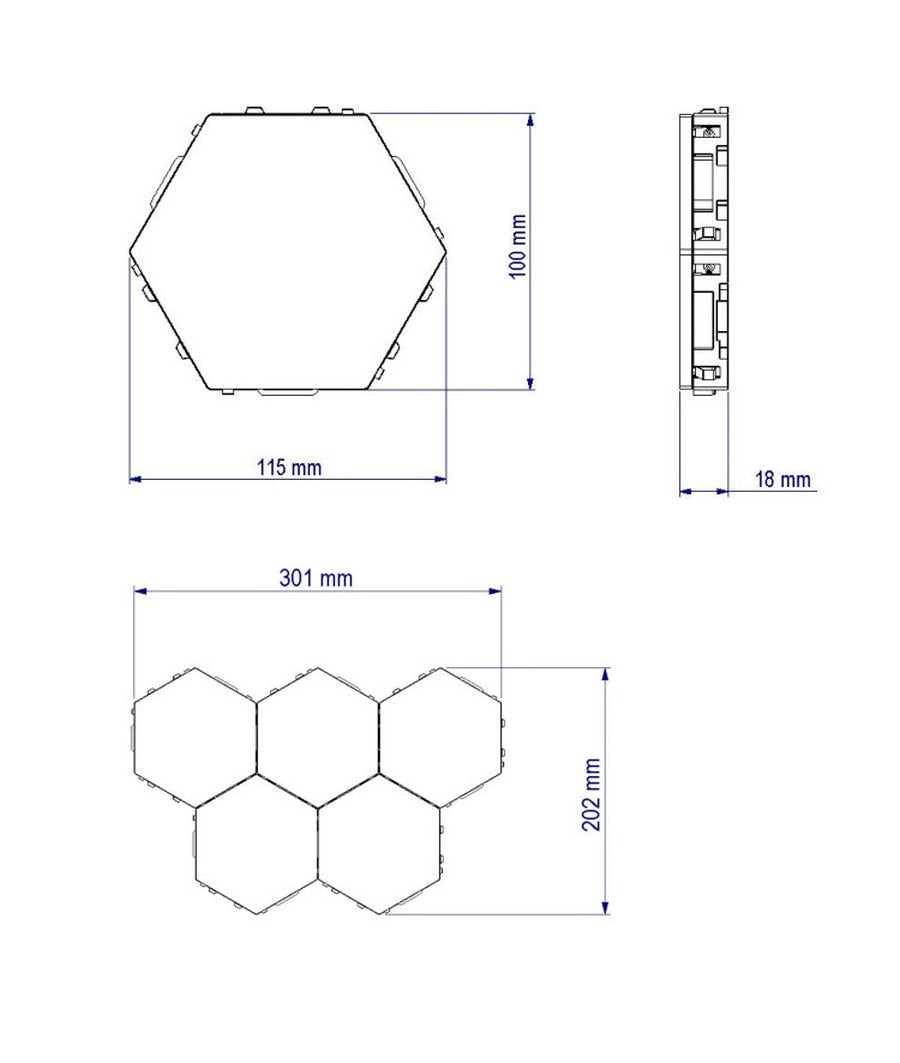 Individualization
The combination of modularization and lighting control is equivalent to a product that users can fully customize. The product offers opportunities for each environment-specific lighting solution.