EMS Electric Foot Stimulator Massager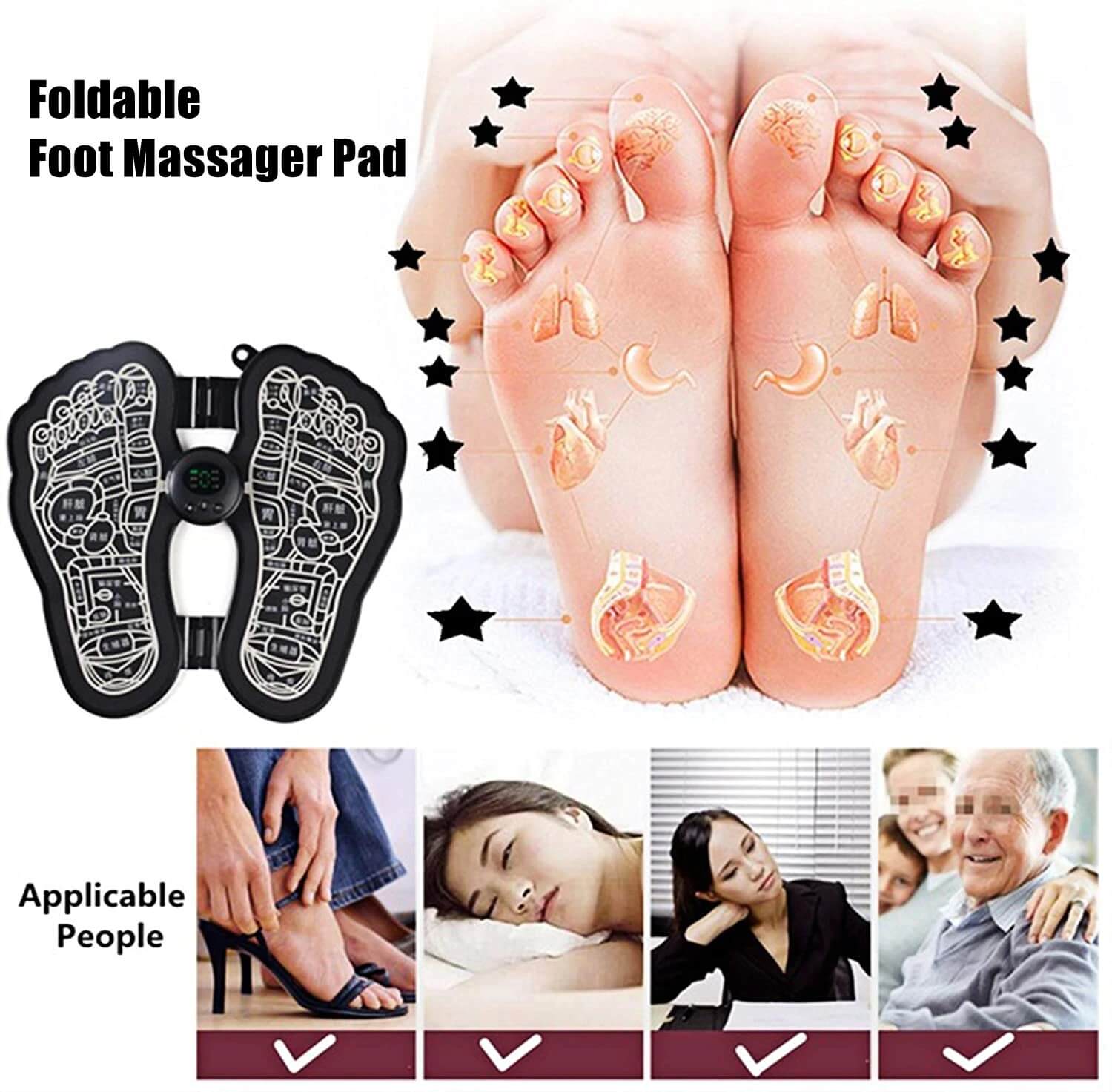 Are you seeking for a foot massager that will make you feel relaxed and instantly relieve your foot pain?
Our EMS Electric Foot Stimulator Massager is all you require. The acupuncture points that the foot massager stimulates offer the body a number of advantages, including pain reduction, improved blood circulation, relaxation, and more. People with cold, aching, or uncomfortable feet might benefit greatly from foot massage. Because it is portable, lightweight, and foldable, it is easy to use. For the ideal foot massage, you may adjust the vibration and intensity as well.

Why should you have this EMS Electric Foot Stimulator Massager ?
Reduce Leg Muscle Weakness & Relax Feet & Calf Muscles:
It employs low-frequency pulses to enhance metabolism to lose weight, stimulate acupuncture sites, relax feet and calf muscles, and relieve pain and weariness.
Multiple modes:
You may customize your foot massage by clicking the buttons to change between the 6 vibration massage modes and the 9 intensity levels that target acupuncture points.
Working Theory & Safety:
Based on the idea of electric acupuncture, it uses multi-directional massage to give users superb foot physiotherapy and foot massage. It makes use of a gentle foot pad with ion circuit printing that is safe for the user's skin.
Use It Anywhere:
Due to its portability, light weight, and ability to be recharged, it is simple to use. Your body may unwind while you work, play games, watch TV, or read a book.
Foot Massager For Everyone:
Athletes, the elderly, dancers, people who sit for extended periods of time, wear high heels, and people who stand for extended periods of time are the best candidates for this leg-reshaping foot massager. Absolutely everyone will adore it.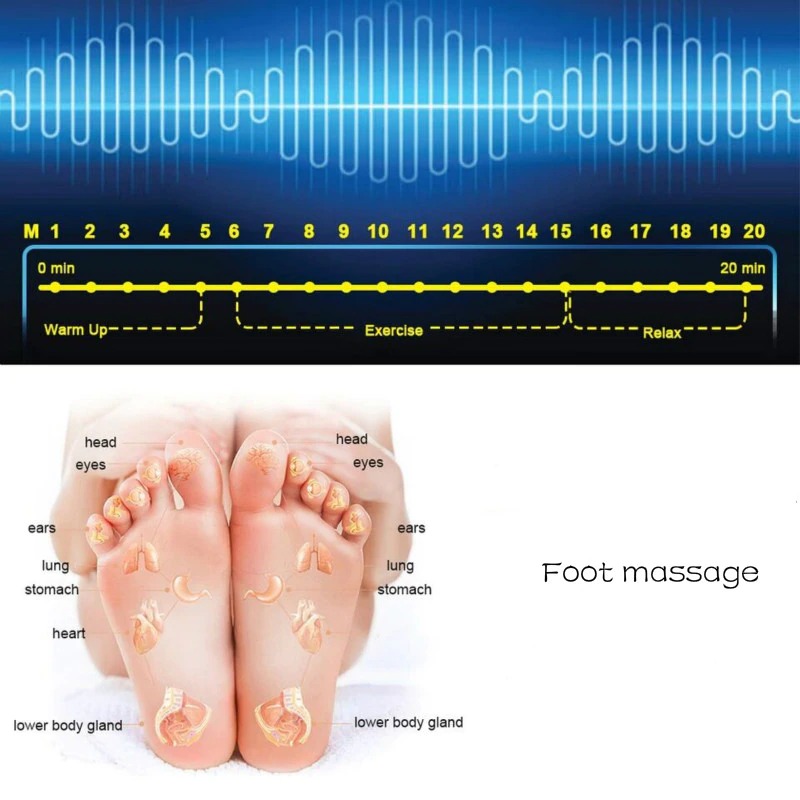 Foot Reflexology Chart
It's widely established and understood by all Reflexologists that the soles of our feet reflect the body. Applying pressure to the left area on the left foot and the right area on the right foot helps to heal ailments of the body! Reflexologists segregate the body into ten zones which are divided into five areas on each side. All parts of the body, including the organs, are represented in these areas. Consequently, these Acupressure Massage Slippers were created to heal your body, through your feet! Reflexology slippers reduce pain and swelling in the ankle and help you get relief from headaches and migraines if used regularly for a daily 30-minute walk.
To relieve thigh pain or lower back pain, apply pressure by wearing reflexology slippers for a few minutes, to soothe the nerve tendons between the outer ankle bone and the Achilles tendon.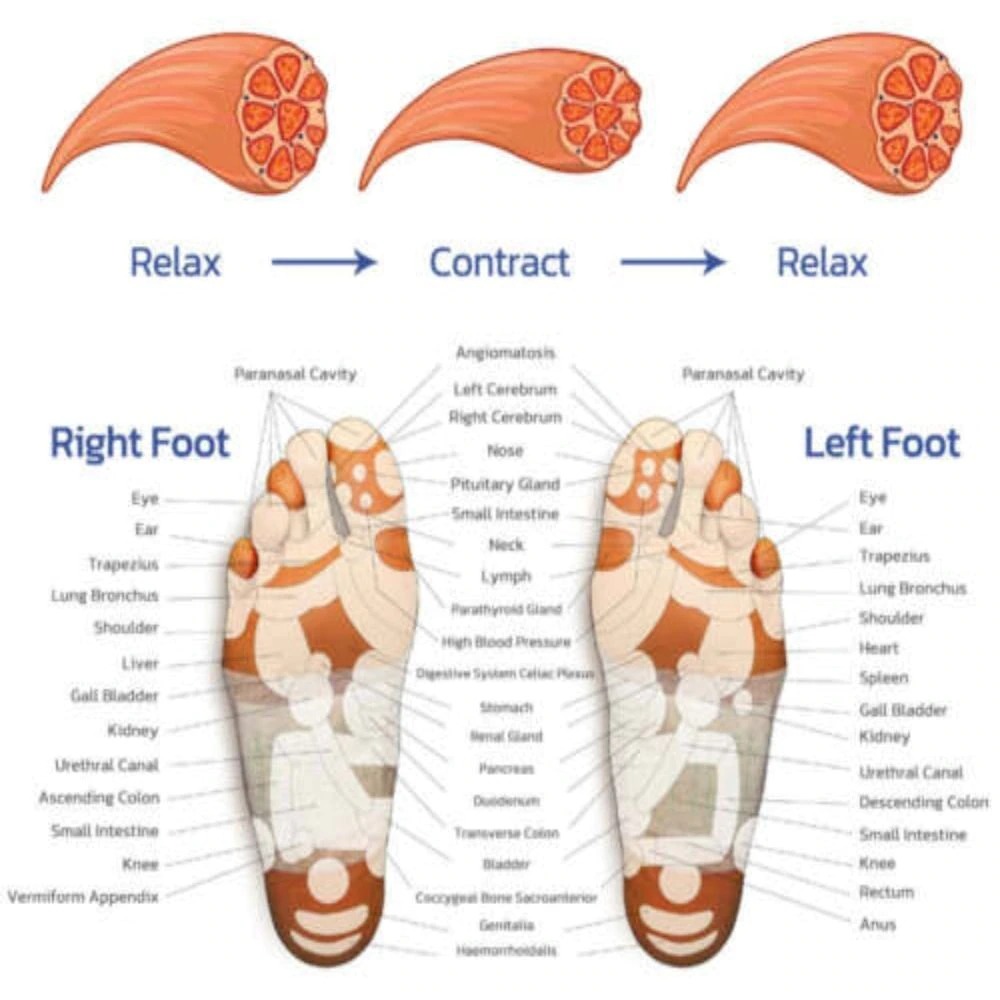 Specifications:
Material: ABS
Size:  29x30x1cm/11.4×11.8×0.4 inch
Powered By: USB rechargeable