Adjustable Watering Devices for Outdoor Indoor Garden Plants (12Pcs)
Plant self watering spikes devices how long can keep watering your plants?
The control valve can be adjusted according to your needs, determine the size of the water supply. Keep watering your plants for 7-15 days!
How many plant self watering spikes devices will you receive?
You will receive a total of 12 plant self watering spikes devices. In order to save space, they are folded when you receive them. You only need to separate the folded parts to obtain 12 plant self watering spikes devices!
Installation: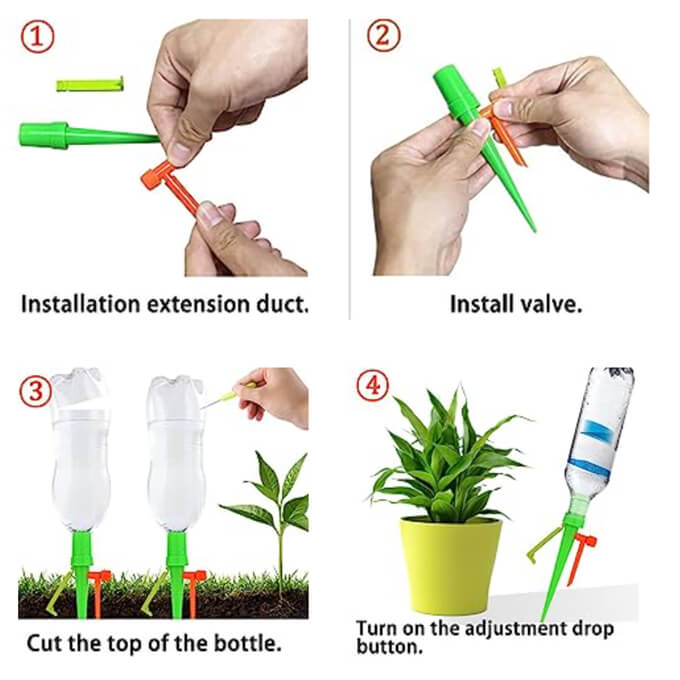 Suitable for All Bottles
Automatic watering nails can be used on any size bottle. Anti-tilt stand lets your automatic watering system not tilt, any bottle can make the automatic watering system work perfectly and save you money.
If you or your family have plants, this plant self watering devices is a great gift for you or your family. plant self watering spikes are a great solution. Save your time and protect your plants.