Never worry about scratches, spills or stains again!
Enhance your living space and upgrade your home with our family-friendly and easy-care Sofa Cover. Protect your sofa from wear and tear or let an older piece shine in new splendor.
There are no surprises because of the wrong size! We have tested over 200 sofas of different brands and shapes, and 99% of them fit our sofa covers perfectly. Benefit from the outstanding telescopic elasticity of the sofa cover.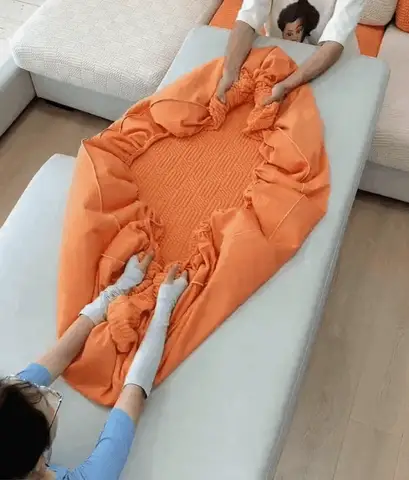 Improves home decoration
Sofa Cover provides perfect overall protection, very suitable for staying with children and pets, and can prevent stains, wear, scratches and other damage. This new Sofa Cover can cover and decorate the damaged area of the old sofa, creating a comfortable atmosphere that you can enjoy.
Adapts perfectly to your sofa
The elastic telescopic cover design ensures a perfect fit of any sofa size. The three different shapes have each been tested on over 200 different branded sofas to ensure the patented unitary design.
A quick and easy way to give your sofa a new look
This Sofa Cover prevents and protects your furniture from signs of wear and tear. It's great for pet-friendly households or anyone looking for an inexpensive way to protect their furniture. So you can use your sofa longer without buying a new one. All covers are machine washable and guaranteed to last.
Incomparable feel-good factor
Incredible comfort and cuddle factor thanks to the high-quality workmanship and materials. Transform even the oldest and most uncomfortable into a true oasis of well-being.
Multifunctional:
Perfect all-round protection! It can prevent stains, wear, pet scratches and other damage. This new sofa cover can cover and decorate the damaged area of the old sofa, creating a comfortable environment for you to enjoy your free time.
Various designs:
This four-season sofa cover has various exquisite designs and colors, which will complement your home decoration and make your sofa look new. Do your best to add a variety of appearances to your house decoration. You will feel different.
https://media.giphy.com/media/09B3P157fat01ik8Oh/giphy-downsized-large.gif
Stretchable:
Made of super soft elastic fabric, the sofa cover is very stretchy, soft, wrinkle-free, durable and long-lasting.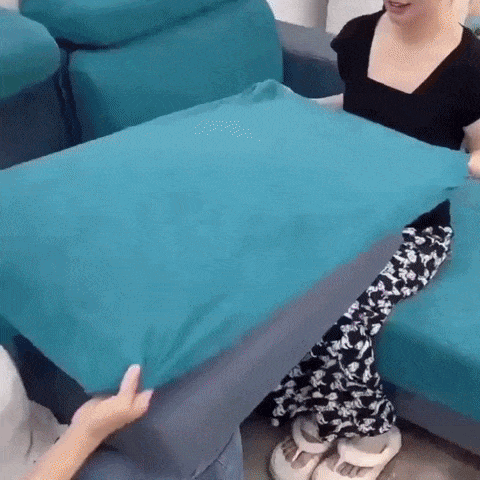 Easy to use:
It's done in no time! Simply attach, stuff excess fabric into the gap and cover the cushion individually.
Protect your sofa!
Whether you spill juice or the cat mistakes the sofa for the scratching post, Sofa Cover protects your sofa and can be replaced at any time. Become one of our satisfied customers and benefit from our 30-day money-back guarantee.