Power Strip Fixer:
Specially designed for power strips/ WiFi Router / paper towel boxes/ adapters and remote control, simply install your power strip and say goodbye to the mess.
Simple and Fast Installation:
Punch-free mounted, self-adhesive acrylic transparent adhesive, paste without residue, strong load bearing, the longer the bonding time, more strong the adhesion.
Separable and Reusable:
The chute design is convenient for you to fix and separate. The reusable acrylic gel allows you to clean multiple times while still maintaining the initial adhesion.
Application:
It can work on Smooth ceramic tile, mirrors, flat stainless steel, acrylic, plastic, laminate base, and more. Attention -this wall power strip fixator don€t work well on painted walls, which might damage the paint.
The insert-type design is convenient for push-pull separation and the structure is stable and durable.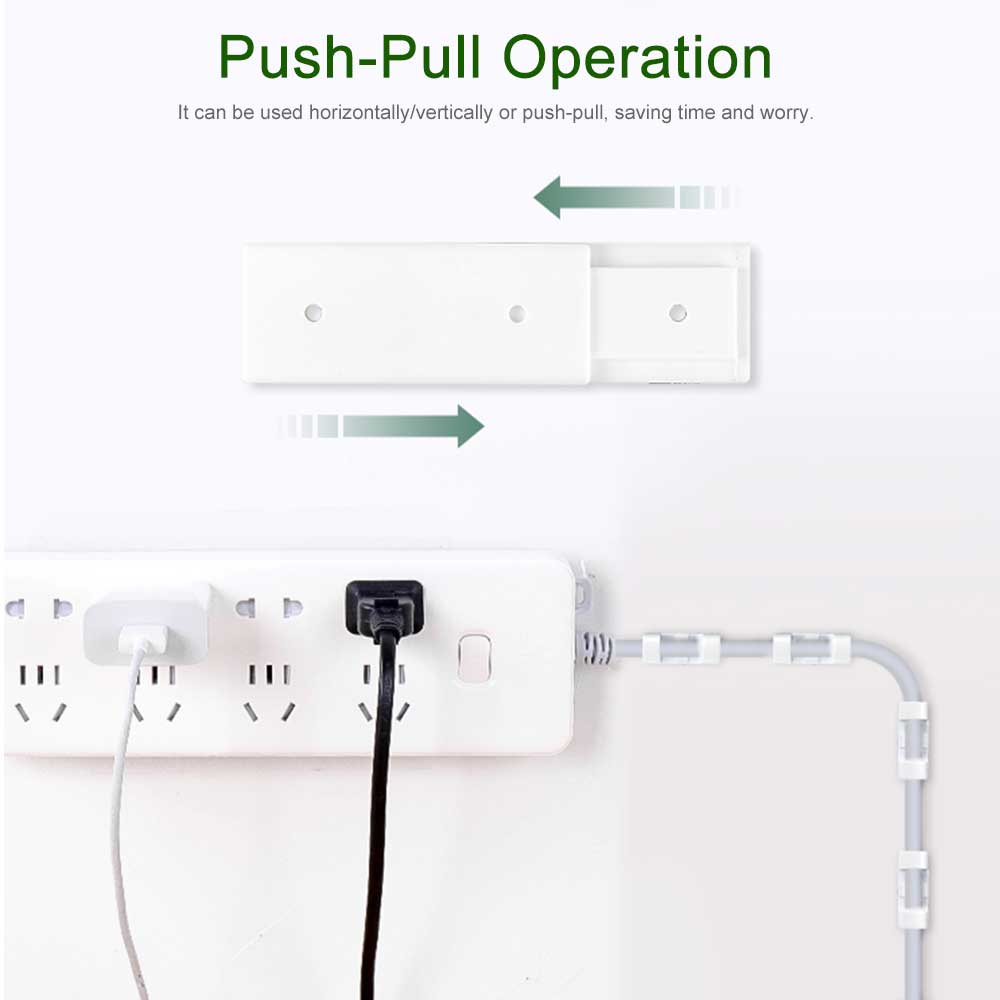 Specifications:
Material:PP
Size:10*4*1CM
Type: Power Strip Fixator
Weight:0.04kg

Package included:
1x Power Strip Fixator